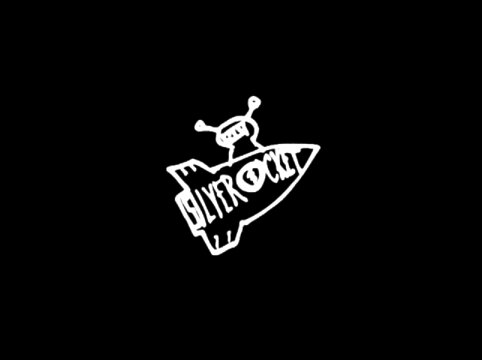 La tercera noche dedicada al cine de ciencia ficción de los 50 nos deparó una gratísima sorpresa. La película, dirigida por Fred F. Sears en 1956, superó con creces a "
Ultimátum a la Tierra
", y aunque no hizo lo mismo con "
Planeta Prohibido
" (por la espectacularidad visual de esta), se le acercó peligrosamente.
Unos alienígenas provenientes de un planeta en las últimas llegan a la Tierra. Su idea es la de conversar con los humanos para forzarles a que los acepten como sus nuevos líderes. El encuentro no sale como se esperaba, por lo que pasan al plan B: destruir a toda la humanidad. Por suerte para nosotros, el científico Russell Marvin (Hugh Marlowe, quien ya salía en "Ultimátum a la Tierra") intentará pararles a través de la ciencia y la tecnología humanas...
Lo bueno de esta película, y el principal motivo por el que se la recuerda hoy en día, es que si bien no es la primera en tratar a los alienígenas como unos cabrones asesinos ("La Guerra de los Mundos", la buena, no la gilipollez absoluta de Spielberg y Cruise, es de 1953), proporcionó algunos de los pilares fundamentales para el género la ciencia ficción. Por ello, la genial broma de Tim Burton "Mars Attacks!", homenajeó a esta película hasta el punto de copiar literalmente algunos de sus planos.
Y es que "Earth vs. the Flying Saucers" contesta a muchas de las preguntas que uno se suele hacer cuando ve películas (y no solo) del género. Por poner un par de ejemplos, esta es la primera vez que vemos un OVNI tal y como lo conocemos hoy en día: redondo, con la cabina protegida por dos platos idénticos rodando en direcciones opuestas, e incluso emitiendo el característico sonido ululante. Que duda cabe de que se basa en la idea de nave que propuso Robert Wise en "Ultimátum...", pero la versión retocada y mejorada de esta película fue la que acabó convenciendo, pues incluye otros accesorios la mar de molones. Un escudo de fuerza, una pistola de rayos que sale de la parte inferior de la cabina...
Lo que me pareció algo raro es que las armaduras de esta civilización tan avanzada, creada a base de (ojo) electricidad solidificada, fuese tan tosca y robótica, con poca articulación en las piernas, y nula en los brazos. Será porque estaban de moda los robots en esa época, digo yo.
Pero no solo de aportaciones tecnológicas o visuales vive el film. Otro aspecto a su favor es que la película es la mar de destructiva. Los extraterrestres no tienen piedad alguna cuando de romper o matar se trata. Reconocibles edificios como el Capitolio son destruidos a base de rayos láser, quedando en pie solo unos pocos. Abriré una paréntesis para mencionar que muchas de las escenas recuerdan bastante a "Independence Day", con lo que vuelve a quedar patente por una parte la mediocridad de esta última, y por otra lo mucho que siguen bebiendo de "Earth vs..." hoy en día las películas de este género. Volviendo al tema, gran parte de tanta destrucción es posible gracias a la labor de Ray Harryhausen en los efectos especiales, en los que se entremezclan técnicas de
stop motion
con planos superpuestos, llegando a introducir en escenas verídicas de documentales bélicos, uno o dos platillos volantes... simplemente genial.
En cuanto a la película en sí, resulta entretenidísima de principio a fin, debido a su escasa duración (no llega a la hora y media) y su ritmo ascendente. Pese a tener un guión no demasiado original, resulta interesante y absorbente, ya que en esta ocasión son los hombres que deberán probar su capacidad de supervivencia a través la ciencia y tecnología que ellos mismos han creado, contrariamente a lo que ocurría con la inmediatamente predecesora "La Guerra de los Mundos" en que solo un poder divino era capaz de enfrentarse a las fuerzas del espacio.
"When an armed and threatening power lands uninvited in our capitol, we don't meet him with tea and cookies!"